Income-Expenditure Statement
Financial Year : 2019-20
Biju Janata Dal (BJD)
Financial Year : 2019-20
Type : State Party
State in which Registered: Orissa
Address : Naveen Nivas, Aerodrome Gate, Bhubaneswar-751009 (Orissa).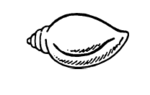 Income-Expenditure Statement of other Years :
 Balance Sheet
Assets
Fixed Assets
Rs. 147.29 Lacs
Investments
0
Current Assets
Rs. 12,592.14 Lacs
Loans Advances & Deposits
Rs. 135.86 Lacs

Liabilities
Corpus Fund
0
General Fund
Rs. 12,807.72 Lacs
Earmarked Fund
0
Reserves
0
Loans/Borrowings
0
Current Liabilities & Provisions
Rs. 67.57 Lacs

Total Assets

Rs. 12,875.29 Lacs

Total Liabilities

Rs. 12,875.29 Lacs

Income
Fees & Subscriptions
Rs. 5.91 Lacs
Grants/Donations/Contributions
Rs. 7,870.07 Lacs
Collection by Issuing Coupons
0
Sales of Publications
0
Other Income
Rs. 1,159.47 Lacs
Excess of Income over Expenditure (A-B) Transfer to/from Reserves
Rs. 9,577.71 Lacs

Expenditure
Election Expenditure
Rs. 17,868.80 Lacs
Administrative and General Expenses
Rs. 537.98 Lacs
Finance Costs
Rs. 0.29 Lacs
Depreciation & Amortisation Expenses
Rs. 23.96 Lacs
Other Expenses
Rs. 182.13 Lacs

Total Income

Rs. 18,613.18 Lacs

Total Expenditure

Rs. 18,613.18 Lacs
Find us on facebook
Myneta Android App

HelpLine & SMS
You can get complete details of your Neta by sending SMS at 9246022211. For more details click here.
Connect with us