Income-Expenditure Statement
Financial Year : 2018-19
Biju Janata Dal (BJD)
Financial Year : 2018-19
Type : State Party
State in which Registered: Orissa
Address : Naveen Nivas, Aerodrome Gate, Bhubaneswar-751009 (Orissa).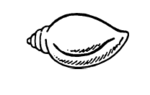 Income-Expenditure Statement of other Years :
 Balance Sheet
Assets
Fixed Assets
Rs. 52.83 Lacs
Investments
0
Current Assets
Rs. 22,393.01 Lacs
Loans, Advances & Deposits
Rs. 782.01 Lacs

Liabilities
Corpus Fund
0
General Fund
Rs. 22,385.43 Lacs
Earmarked Fund
0
Reserves
0
Loans/Borrowings
0
Current Liabilities & Provisions
Rs. 842.42 Lacs

Total Assets

Rs. 23,227.86 Lacs

Total Liabilities

Rs. 23,227.86 Lacs

Income
Fees & Subscriptions
0
Grant/Donations/Contributions
Rs. 24,286.60 Lacs
Collection by Issuing Coupons
0
Sales of Publications
Rs. 119.10 Lacs
Other Income
Rs. 525.68 Lacs

Expenditure
Election Expenditure
Rs. 4,474.01 Lacs
Employee Costs
0
Administrative and General Expenses
Rs. 422.82 Lacs
Finance Costs
Rs. 0.07 Lacs
Depreciation & Amortisation Expenses
Rs. 9.04 Lacs
Other Expenses
Rs. 151.41 Lacs
Balance being excess of income over Expenditure (A-B) Transfer to/from reserves
Rs. 19,874.03 Lacs

Total Income

Rs. 24,931.40 Lacs

Total Expenditure

Rs. 24,931.40 Lacs
Find us on facebook
Myneta Android App

HelpLine & SMS
You can get complete details of your Neta by sending SMS at 9246022211. For more details click here.
Connect with us