Income-Expenditure Statement
Financial Year : 2013-14
Biju Janata Dal (BJD)
Financial Year : 2013-14
Type : State Party
State in which Registered: Orissa
Address : Naveen Nivas, Aerodrome Gate, Bhubaneswar-751009 (Orissa).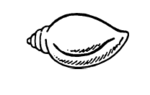 Income-Expenditure Statement of other Years :
 Balance Sheet
Assets
Fixed Assets
Rs. 0.96 Lacs
Cash in Hand
Rs. 0.06 Lacs
Cash at Bank
Rs. 566.31 Lacs
General Election Expenditure (Advance)
Rs. 358.67 Lacs

Liabilities
Corpus Fund/General Fund
Rs. 867.31 Lacs
Current Liabilities & Provisions
Rs. 58.70 Lacs

Total Assets

Rs. 926.01 Lacs

Total Liabilities

Rs. 926.01 Lacs

Income
Fees & Subscriptions
Rs. 154.27 Lacs
Grants/Donation/contributions
Rs. 1,403.82 Lacs

Expenditure
Payment made to BJD Candidates
Rs. 65.00 Lacs
Helicopter Charges
Rs. 110.82 Lacs
Hiring & Hording Charges
Rs. 6.55 Lacs
Other Expenses
Rs. 0.06 Lacs
Printed Materials(Manifesto, Pamplets,Poster Etc)
Rs. 47.37 Lacs
Rent House With Sound System
Rs. 1.15 Lacs
Advertisement in Radio
Rs. 34.81 Lacs
Advertisement in TV Show
Rs. 72.02 Lacs
Helicopter Charges
Rs. 126.93 Lacs
Printing Stationery
Rs. 40.29 Lacs
Employee Costs
Rs. 5.08 Lacs
Postage
Rs. 0.04 Lacs
Printing & Stationery
Rs. 16.79 Lacs
Meeting Expenses
Rs. 7.31 Lacs
Audit Fees
Rs. 0.22 Lacs
Rent
Rs. 2.73 Lacs
Electricity Charges
Rs. 1.04 Lacs
Telephone Charges
Rs. 0.28 Lacs
Advertisement
0
Technical/Professional Fees
Rs. 7.26 Lacs
Travelling Expenditure
Rs. 0.78 Lacs
Publicity
0
Finance Costs
Rs. 2.32 Lacs
Advertisement(Including TV Radio & Newspaper)
Rs. 91.41 Lacs
Swabhiman Samabesa Expenditure
Rs. 273.17 Lacs
Public Rally
Rs. 4.96 Lacs
Deprecition & Amortisation Expenses
Rs. 0.10 Lacs
Fire Charges
Rs. 0.93 Lacs
News Paper & Periodicals
Rs. 1.75 Lacs
Repair & Maintenance
0
Later Rent
Rs. 0.03 Lacs
Other Expenses
Rs. 0.99 Lacs

Total Income

Rs. 1,558.10 Lacs

Total Expenditure

Rs. 922.34 Lacs
Find us on facebook
Myneta Android App

HelpLine & SMS
You can get complete details of your Neta by sending SMS at 9246022211. For more details click here.
Connect with us