Income-Expenditure Statement
Financial Year : 2021-22
Shiromani Akali Dal (SAD)
Financial Year : 2021-22
Type : State Party
State in which Registered: Chandigarh
Address : Building No.6, Sector-28 B, Madhya Marg Chandigarh – 160028.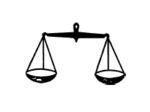 Income-Expenditure Statement of other Years :
 Balance Sheet
Assets
Fixed Assets
Rs. 159.51 Lacs
Current Assets
Rs. 180.79 Lacs
Loans, Advances & Deposits
Rs. 18.59 Lacs

Liabilities
General Fund
Rs. 139.75 Lacs
Current Liabilities & Provisions
Rs. 219.14 Lacs

Total Assets

Rs. 358.90 Lacs

Total Liabilities

Rs. 358.90 Lacs

Income
Fees & Subscriptions
Rs. 7.10 Lacs
Grants, Donations, Contributions
Rs. 2,490.78 Lacs
Collection by Issuing Coupons/ Sale of Publications
Rs. 42.85 Lacs
Other Income
Rs. 0.75 Lacs
Balance being excess of Income over Expenditure/Surplus (Deficit) of Expenditure over Income
Rs. 154.51 Lacs

Expenditure
Election Expenditure
Rs. 2,404.32 Lacs
Employee Costs
Rs. 64.14 Lacs
Administrative & General Expenses
Rs. 201.60 Lacs
Finance Costs
Rs. 0.39 Lacs
Depreciation & Amortisation Expenses
Rs. 22.53 Lacs
Other Expenses
Rs. 3.00 Lacs

Total Income

Rs. 2,696.00 Lacs

Total Expenditure

Rs. 2,696.00 Lacs
Find us on facebook
Myneta Android App

HelpLine & SMS
You can get complete details of your Neta by sending SMS at 9246022211. For more details click here.
Connect with us