Income-Expenditure Statement
Financial Year : 2015-16
Lok Jan Shakti party (LJP)
Financial Year : 2015-16
Type : State Party
State in which Registered: Bihar
Address : 12 Janpath, New Delhi- 110011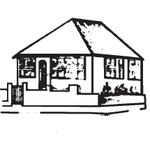 Income-Expenditure Statement of other Years :
 Balance Sheet
Assets
Fixed Assets
Rs. 183.73 Lacs
Current Assets
Rs. 91.46 Lacs

Liabilities
Corpus Fund
Rs. 140.68 Lacs
Surplus for the year
Rs. 134.52 Lacs

Total Assets

Rs. 275.20 Lacs

Total Liabilities

Rs. 275.20 Lacs

Income
Sale of Coupon
Rs. 150.00 Lacs
Life Membership
Rs. 1.20 Lacs
Donation
Rs. 89.90 Lacs
Bank Interest
Rs. 0.27 Lacs

Expenditure
Bank Charges
Rs. 0.15 Lacs
Travelling and Conveyance
0
Press Conference
Rs. 0.50 Lacs
Postage & Courier Charges
Rs. 0.45 Lacs
Printing & Stationery
Rs. 1.75 Lacs
Salary to Staff
Rs. 2.00 Lacs
Legal & Professional Expenses
Rs. 2.69 Lacs
Rally and Meetings, Publicity
Rs. 32.13 Lacs
Depreciation
Rs. 10.40 Lacs
Advertising Expenses
Rs. 0.05 Lacs
Print & Election Material Expenses
Rs. 8.64 Lacs
Car Insurance
Rs. 1.01 Lacs
Misc/Office Expenses
Rs. 0.68 Lacs
Publication Nyay Chakra
Rs. 1.86 Lacs
Helicopter Expenses
Rs. 12.90 Lacs
Payment to Candidates
Rs. 29.00 Lacs
Party Meeting Expenses
Rs. 0.47 Lacs
Interest on Loan
Rs. 1.23 Lacs
Electricity Expenses
Rs. 0.91 Lacs
Excess of Income over Expenditure
Rs. 134.52 Lacs

Total Income

Rs. 241.37 Lacs

Total Expenditure

Rs. 241.37 Lacs
Find us on facebook
Myneta Android App

HelpLine & SMS
You can get complete details of your Neta by sending SMS at 9246022211. For more details click here.
Connect with us