Income-Expenditure Statement
Financial Year : 2013-14
Zoram Nationalist Party (ZNP)
Financial Year : 2013-14
Type : State Party
State in which Registered: Mizoram
Address : General Headquarters, Zarkawt, Aizawl (Mizoram).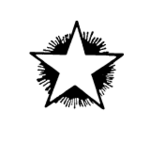 Income-Expenditure Statement of other Years :
 Balance Sheet
Assets
Furniturese & Fixtures
Rs. 0.93 Lacs
Office Equipments
Rs. 0.71 Lacs
Computers & Accessories
Rs. 0.21 Lacs
Cash in Hand
Rs. 0.29 Lacs
Cash at Bank
Rs. 1.10 Lacs

Liabilities
Capital Fund
Rs. 3.25 Lacs

Total Assets

Rs. 3.25 Lacs

Total Liabilities

Rs. 3.25 Lacs

Income
General Donations
Rs. 5.52 Lacs
Monthly Contributions
Rs. 4.24 Lacs
Miscellaneous Receipts
Rs. 0.63 Lacs
Bank Interest
Rs. 0.05 Lacs
Specific Purpose Donaations
Rs. 0.56 Lacs
Membership Fees
Rs. 0.84 Lacs
Deficit:Excess of Expenditure over Income
Rs. 0.69 Lacs

Expenditure
Printing & Stationery
Rs. 0.94 Lacs
Advertisement
Rs. 0.32 Lacs
Honorarium
Rs. 1.35 Lacs
Telephone & Internet
Rs. 0.04 Lacs
Bulletin Expenses
Rs. 0.21 Lacs
Water Charges
Rs. 0.04 Lacs
Newspapers & Periodicals
Rs. 0.10 Lacs
Office Rent
Rs. 1.98 Lacs
Electricity Expenses
Rs. 0.03 Lacs
Office Expenses
Rs. 0.84 Lacs
Tour & Travelling Expenses
Rs. 4.84 Lacs
Meeting & Conference
Rs. 0.76 Lacs
Postage & Fax
Rs. 0.23 Lacs
Miscellaneous Expenses
Rs. 0.54 Lacs
Bank Charges
0
Depreciation
Rs. 0.28 Lacs

Total Income

Rs. 12.56 Lacs

Total Expenditure

Rs. 12.56 Lacs
Find us on facebook
Myneta Android App

HelpLine & SMS
You can get complete details of your Neta by sending SMS at 9246022211. For more details click here.
Connect with us