Income-Expenditure Statement
Financial Year : 2011-12
Telugu Desam Party (TDP)
Financial Year : 2011-12
Type : State Party
State in which Registered: Andhra Pradesh
Address : Telugu Desam Party Office, N.T.R. Bhavan Road No.2, Banjara Hills, Hyderabad-500033. (Andhra Pradesh)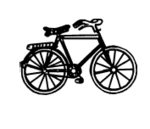 Income-Expenditure Statement of other Years :
 Balance Sheet
Assets
Fixed Assets
Rs. 124.91 Lacs
Fixed Deposit with Banks
Rs. 619.71 Lacs
Interet accrued on the above Deposits
Rs. 129.24 Lacs
Rent Deposit
Rs. 320.00 Lacs
Other Advance
Rs. 67.14 Lacs
TDS Recievable
Rs. 5.87 Lacs
Cash on Hand
Rs. 2.27 Lacs
Balance in current accounts with banks
Rs. 191.54 Lacs

Liabilities
General Fund
Rs. 1,153.81 Lacs
Sundry Creditors
Rs. 306.89 Lacs
Total Liabilities
Rs. 1,460.71 Lacs

TOTAL ASSETS

Rs. 1,460.71 Lacs

Income
Voluntary Contributions received
Rs. 22.17 Lacs
Interest on Deposits
Rs. 58.11 Lacs
Rent Received
Rs. 2.40 Lacs
Membership Fee received
Rs. 285.31 Lacs
By Insurance Claim Received
0
Excess of Expenditure over Income Carried to Balance Sheet
Rs. 474.10 Lacs

Expenditure
Salaries
Rs. 76.23 Lacs
Publicity & Propaganda
Rs. 198.32 Lacs
Travelling & Conveyance
Rs. 23.24 Lacs
Rent
Rs. 128.01 Lacs
Printing & Stationery
Rs. 10.72 Lacs
Communication Expenses
Rs. 27.62 Lacs
Electricity Charges
Rs. 20.16 Lacs
Water Charges
Rs. 10.05 Lacs
Books & Periodicals
Rs. 0.98 Lacs
Insurance
0
Professional Charges
Rs. 0.24 Lacs
Bank Charges
Rs. 0.39 Lacs
Donations & Charities
Rs. 36.84 Lacs
House Keeping & Premises Maintenance
Rs. 13.20 Lacs
Repairs & Maintenance to Office equiptment
Rs. 22.37 Lacs
Repairs & Maintenance to Vehicles
Rs. 12.45 Lacs
Repairs & Maintenance to Leased Premises
Rs. 1.66 Lacs
Distt.& Mandal Party office Maintenance Exp.
Rs. 236.77 Lacs
Interest on overdraft to banks
Rs. 4.19 Lacs
Depreciation on Fixed Assets
Rs. 18.59 Lacs

Total Income

Rs. 842.11 Lacs

Total Expense

Rs. 842.11 Lacs
Find us on facebook
Myneta Android App

HelpLine & SMS
You can get complete details of your Neta by sending SMS at 9246022211. For more details click here.
Connect with us