Myneta.info is an open data repository platform of Association for Democratic Reforms (ADR).



---
Income-Expenditure Statement Financial Year : 2011-12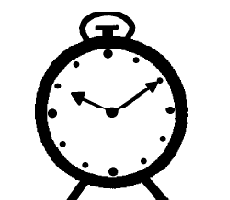 Nationalist Congress Party (NCP)
Financial Year : 2011-12
Type : State Party
State in which Registered: New Delhi
Address : 10, Bishambhar Das Marg, New Delhi-110001.
Balance Sheet
Assets
Fixed Assets
Rs. 803.07 Lacs
Advances to staff and other advances
Rs. 28.50 Lacs
Fixed Deposit
Rs. 226.79 Lacs
Cash in Hand
Rs. 94.67 Lacs
Bank Balance
Rs. 139.17 Lacs
Total Assets
Rs. 1,292.23 Lacs
Liabilities
Reserve Fund
Rs. 1,181.56 Lacs
Current Liabilities & Provision
Rs. 110.66 Lacs
Total Liabilities
Rs. 1,292.23 Lacs
Income
Receipt From Sale Of Coupons
Rs. 3,732.63 Lacs
Sale of Farms & Purse Money
0
Membership, Subscription & Candidature
Rs. 21.88 Lacs
Donation
Rs. 257.37 Lacs
Election fund contribution & BMC Election- 2007 from coll fees
0
Others Income (Insurance, Interest, Collection, Surplus on Disposal of Assets, Misc, Int FDR & Convention Receipt)
Rs. 30.33 Lacs
Tkt Application From Recd and sale of Flags & Badges
Rs. 39.82 Lacs
By Contribution- Chintan Periodical
0
To Excess of Expenditure over Income Carried to Balance- Sheet
0
Total Income
Rs. 4,082.04 Lacs
Expenditure
Advertisement Expenses
Rs. 20.57 Lacs
Salary
Rs. 71.93 Lacs
Audit Fee
Rs. 1.10 Lacs
Bank Charges
Rs. 0.55 Lacs
Courier Charges
Rs. 0.45 Lacs
Books & Periodical
Rs. 2.20 Lacs
Cartage
Rs. 1.44 Lacs
Cleaning Expenses
0
Bonus
Rs. 3.21 Lacs
Conveyance
Rs. 3.62 Lacs
Distric Level Expenses
0
Cultural Programme Exp
Rs. 2.60 Lacs
Depreciation
Rs. 106.64 Lacs
Aid/ Donation
0
Election Expenses
Rs. 1,903.63 Lacs
Decoration Expenses
Rs. 1.88 Lacs
Donation Paid
Rs. 72.25 Lacs
Ajmer Yatra Expenses
0
Bharat jago abhiyan expenses
0
Gift & Souvenirs
0
Electricity Exp
Rs. 11.32 Lacs
Entertainment Exp
Rs. 0.19 Lacs
Freight charges
0
Ex Gratia
Rs. 0.30 Lacs
Fuel Expenses
0
Honorium
Rs. 24.33 Lacs
Helicopter Expenses
0
Function & Program Expenses
Rs. 59.18 Lacs
Insurance
0
Janshampark abhiyan exp
0
Photography Expenses
Rs. 4.40 Lacs
General Expenses
Rs. 4.56 Lacs
Haj expenses
0
Sundry Expenses
Rs. 0.46 Lacs
Meeting & Conference Exp
Rs. 39.90 Lacs
Over time expenses
0
Miscellaneous Exp
Rs. 2.58 Lacs
Momentos & Trophys
0
Office Maintenance
Rs. 2.87 Lacs
Municipal Charges
0
Press Conference
Rs. 1.12 Lacs
Postage & Telegram
Rs. 19.60 Lacs
Printing & Stationery
Rs. 47.17 Lacs
Publicity Expenses
Rs. 673.20 Lacs
Professional Fee
Rs. 0.72 Lacs
Refreshment Exp
Rs. 2.95 Lacs
Rent
Rs. 6.54 Lacs
Repair & Maintenance
Rs. 9.67 Lacs
Rosa ifftari program
0
Rashtrawadi Masik Magine Expenses
Rs. 146.79 Lacs
Staff Welfare
Rs. 9.95 Lacs
Telephone Charges
Rs. 9.54 Lacs
Tour & Traveling Exp
Rs. 99.32 Lacs
Motor Vehicle Running, Maintenance Fuel Expense
Rs. 44.73 Lacs
Insurance Vehicles
Rs. 12.36 Lacs
Loss on Sale & Disposal of Assets
Rs. 6.58 Lacs
Water Charges
Rs. 0.82 Lacs
Shibir Expenses
0
Compensation
0
Legal expenses
0
State Level Expenses
0
News paper & Periodicals
Rs. 0.53 Lacs
To Banners, Flags & Hoarding
Rs. 6.28 Lacs
To Meleva Expenses
0
To Society Maintenance
0
To Manifesto Expenses
0
Computer Expenses
Rs. 0.38 Lacs
Promotion Expenses
Rs. 4.25 Lacs
Internet Expenses
0
To Iftar Party Expenses
Rs. 7.92 Lacs
Others expenses
0
Foundation day expenses
Rs. 301.58 Lacs
Membership Drive
Rs. 0.75 Lacs
Medical Expenses
Rs. 7.30 Lacs
To Excess of Income over Expenditure Carried over to Balance Sheet
Rs. 319.63 Lacs
Total Expenditures
Rs. 4,082.04 Lacs
Disclaimer: All information on this website has been taken by ADR from the website of the Election Commission of India (https://affidavitarchive.nic.in/) and all the information is available in public domain. ADR does not add or subtract any information, unless the EC changes the data. In particular, no unverified information from any other source is used. While all efforts have been made by ADR to ensure that the information is in keeping with what is available in the ECI website, in case of discrepancy between information provided by ADR through this report, anyone and that given in the ECI website, the information available on the ECI website should be treated as correct and Association for Democratic Reforms and their volunteers are not responsible or liable for any direct, indirect special, or consequential damages, claims, demands, losses of any kind whatsoever, made, claimed, incurred or suffered by any party arising under or relating to the usage of data provided by ADR through this report. It is to be noted that ADR undertakes great care and adopts utmost due diligence in analysing and dissemination of the background information of the candidates furnished by them at the time of elections from the duly self-sworn affidavits submitted with the Election Commission of India. Such information is only aimed at highlighting the growing criminality in politics, increased misuse of money in elections so as to facilitate a system of transparency, accountability and good governance and to enable voters to form an informed choice. Therefore, it is expected that anyone using this report shall undertake due care and utmost precaution while using the data provided by ADR. ADR is not responsible for any mishandling, discrepancy, inability to understand, misinterpretation or manipulation, distortion of the data in such a way so as to benefit or target a particular political party or politician or candidate.