Income-Expenditure Statement
Financial Year : 2006-07
All India United Democratic Front (AIUDF)
Financial Year : 2006-07
Type : State Party
State in which Registered: Assam
Address : No.3 Friends Path Hatigaon, Guwahati-781038 (Assam).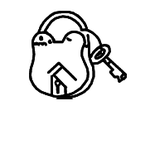 Income-Expenditure Statement of other Years :
 Balance Sheet
Assets
Office Furniture
Rs. 0.60 Lacs
Office Fittings
Rs. 0.28 Lacs
Electirc & Office Equipments
Rs. 0.06 Lacs
Computer
Rs. 0.14 Lacs
Tata Sumo
Rs. 4.30 Lacs
Security for Office Premises-
Rs. 0.25 Lacs
Contribution Receivable
Rs. 0.15 Lacs
Staff Advances
Rs. 0.12 Lacs
Stationery in Hand
Rs. 0.21 Lacs
Advances to- Aerotech Aerospace Services (P) Ltd.
0
Advances to- I.T. Press
0
Advances to- Aeroknights Aviations Pvt. Ltd.
0
Advances to- Assam Co-Op. Apex Bank Ltd.
Rs. 0.09 Lacs
Balance in Bank
0
Cash in Hand
Rs. 0.29 Lacs

Liabilities
General Fund
Rs. 3.48 Lacs
Amounts payable to Candidates
0
Audit Fees Payable
Rs. 0.05 Lacs
Expenses Payable
Rs. 0.11 Lacs
Advance From Corporate Infocom (P) Ltd.
0
Tata Motors LTD. (Vehicle Loan)
Rs. 2.89 Lacs
Advance Agst. Sale of Car
0

Total Assets

Rs. 6.55 Lacs

Total Liabilities

Rs. 6.55 Lacs

Income
By Contribution Towards Party Fund
Rs. 10.42 Lacs
By Share of Membership Fees
0
By Nomination Fees From Candidates (Panchayat Election Forms)
0
By Contribution from Panchayat Election Candidates
0
By Deficiency for the year
Rs. 3.01 Lacs

Expenditure
Salaries to Staff
Rs. 1.76 Lacs
To Conveyance
Rs. 0.07 Lacs
Petrol /Diesel Charges Etc. Paid to Workers
Rs. 0.17 Lacs
Printing & Stationery and Photostat Exp.
Rs. 0.76 Lacs
Helicopter Hiring Charges
0
Press & Publicity Exp.
Rs. 3.20 Lacs
Audit Fees
Rs. 0.16 Lacs
Telephone & Fax Charges
Rs. 0.30 Lacs
Contribution to Candidates
0
Postage & Courier Charges
Rs. 0.03 Lacs
Legal Expenses
0
Vehicle Maintenance & Hiring
Rs. 0.48 Lacs
Book Purchased
Rs. 0.01 Lacs
Newspaper & Periodicals
Rs. 0.29 Lacs
Office Rent
Rs. 0.96 Lacs
Entertainment Expenses
Rs. 0.14 Lacs
Bank Charges
Rs. 0.03 Lacs
Meetings & Conference Exp.
Rs. 0.33 Lacs
Miscellaneous Expenses
Rs. 0.08 Lacs
To Depreciation on
Rs. 1.08 Lacs
Travelling Expenses to Organisers
Rs. 0.30 Lacs
Advertisement & Publicity
Rs. 0.62 Lacs
Electricity Expenses
Rs. 0.19 Lacs
Printing of Elections Materials
0
Professional Fees & Expenses
0
Guests Expenses
0
Taxi Hiring Charges
0
Medical Aid
0
Office Maintenance
Rs. 0.03 Lacs
Hotel Charges
Rs. 1.23 Lacs
Public Relief Work Expenses
0
Aid to Poor, Widows & Patients
Rs. 0.85 Lacs
Intt. On Cal Loan
Rs. 0.25 Lacs
To Surplus for the Year
0

Total Income

Rs. 13.44 Lacs

Total Expenses

Rs. 13.44 Lacs
Find us on facebook
Myneta Android App

HelpLine & SMS
You can get complete details of your Neta by sending SMS at 9246022211. For more details click here.
Connect with us