Myneta.info is an open data repository platform of Association for Democratic Reforms (ADR).



---
Donation Details Financial Year : 2019-20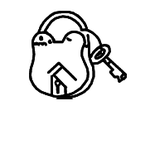 All India United Democratic Front (AIUDF)
Financial Year : 2019-20
Type : State Party
State in which Registered: Assam
Address : No.3 Friends Path Hatigaon, Guwahati-781038 (Assam).
List of Donors
Order By: Name | Amount
Sno.
Name
Address
Amount ∇
Contribution
Mode
Pan
Given
Financial
Year
1
Mr. Sukhbir Singh Sahni
320 Udyog Mandir 1 Bhagojikeer Marg Mahim (W) Mumbai- 400052

Rs. 30,00,000.00

30 Lacs+

HDFC Bank Mahim Mumbai Br. Ch. No. 000129 Dt. 04/04/2019
Y
2019-20
2
Mr. Abu Sahi Choudhury
Hailakandi Town Ward No- XI P.O. Ratanpur Road P.S. Hailakandi Dist- Hailakandi Pin- 788155 Assam

Rs. 5,00,000.00

5 Lacs+

RTGS UTR No. BKIDR5Z0Z0011000499671 Dt. 10/01/2020
Y
2019-20
3
Mr. Nazrul Hoque
W.No.1 Raja Ram Mohan Roy Road P.O. Dhubri P.S. Dhubri Distt. Dhubri Assam Pin- 783301

Rs. 4,00,000.00

4 Lacs+

RTGS UTR No. HDFCR52019121960202189 Dt. 19/12/19
Y
2019-20
4
Mr. Aminul Islam
Village- Parmaibheti P.O. Dagaon Dist- Nagaon Pin- 782124 Assam

Rs. 2,00,000.00

2 Lacs+

SBI Dispur Branch Ch. No- 491234 Dt. 05/02/2020
Y
2019-20
5
Mr. Jeherul Islam
Village : Katahguri Pt-1 P.O. Rangamati Dist- Darrang Assam Pin- 784125

Rs. 1,50,000.00

1 Lacs+

Central Bank of India Bhatapara Branch Kamrup Ch. No. 079655 Dt. 23/01/2020
Y
2019-20
6
Mr. Ananta Kumar Malo
Vill. Chalantapara Pt-I P.O. Chalantapara P.S.- Jogighopa Distt. Bongaigaon (Assam) Pin- 783388

Rs. 1,00,000.00

1 Lacs+

SBI Jogighopa Br. Ch. No. 917134 Dt. 29/12/2019
Y
2019-20
7
Mr. Suzam Uddin Laskar
Village: Mahammadpur P-II P.O. Rongpur SouthP.S. Lala Distt. Hailakandi Pin- 788163 Assam
SBI Hailakandi Branch Ch. No. 783736 Dt. 26/12/2019
Y
2019-20
8
Mr. Nizanur Rahman
Village Dampur Part-1 P.O. Alomganj PS Kazigaon Dist. Kokrajhar (Assam) Pin- 783339

Rs. 50,000.00

50 Thou+

SBI Dhubri Branch Ch. No. 385784 Dt. 10/12/2019
Y
2019-20
9
Mr. Mamun Imdadul Haque Chowdhury
Village- Daulatpur P.O. Bihpuria Dist- Lakhimpur Assam Pin- 787054

Rs. 50,000.00

50 Thou+

SBI Bongalmora Branch Ch. No. 468051 Dt. 09/08/2019
Y
2019-20
1
Showing page of 1 pages
Disclaimer: All information on this website has been taken by ADR from the website of the Election Commission of India (https://affidavitarchive.nic.in/) and all the information is available in public domain. ADR does not add or subtract any information, unless the EC changes the data. In particular, no unverified information from any other source is used. While all efforts have been made by ADR to ensure that the information is in keeping with what is available in the ECI website, in case of discrepancy between information provided by ADR through this report, anyone and that given in the ECI website, the information available on the ECI website should be treated as correct and Association for Democratic Reforms and their volunteers are not responsible or liable for any direct, indirect special, or consequential damages, claims, demands, losses of any kind whatsoever, made, claimed, incurred or suffered by any party arising under or relating to the usage of data provided by ADR through this report. It is to be noted that ADR undertakes great care and adopts utmost due diligence in analysing and dissemination of the background information of the candidates furnished by them at the time of elections from the duly self-sworn affidavits submitted with the Election Commission of India. Such information is only aimed at highlighting the growing criminality in politics, increased misuse of money in elections so as to facilitate a system of transparency, accountability and good governance and to enable voters to form an informed choice. Therefore, it is expected that anyone using this report shall undertake due care and utmost precaution while using the data provided by ADR. ADR is not responsible for any mishandling, discrepancy, inability to understand, misinterpretation or manipulation, distortion of the data in such a way so as to benefit or target a particular political party or politician or candidate.