Donation Details
Financial Year : 2013-14
Janata Dal (Secular) (JD(S))
Financial Year : 2013-14
Type : State Party
State in which Registered: New Delhi
Address : 5, Safdarjung Lane, New Delhi – 110003.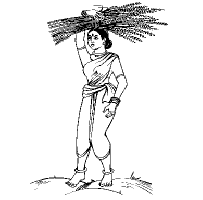 Donation of other Years :
 List of Donors
Order By: Name | Amount
Name
Address
Pan
Given
Amount ∇
Contribution Mode
Financial
Year
1.  Poornima Narayanswamy
No. 272, 17th Cross Sadashivanagar Bangalore-560080
Y
Rs. 2,00,00,000.00

2 Cror+

RTGS, VIJBH13117045, Vijaya Bank, 22.04.2013
2013-14
2.  Assetz Infrahomes LLP
2nd Floor Embassy Icon Annexe, infantry Road Bangalore-560001
Y
Rs. 1,00,00,000.00

1 Cror+

RTGS, KARBH13116222 Karnataka Bank, 26.04.2013
2013-14
3.  S. Narayan
No. 17, Kurthi Nilaya 1st Cross 1st Block Laxmi Nagar Bangalore-560086
Y
Rs. 96,38,388.00

96 Lacs+

RTGS, SBINHI3099326, SBI, Bangalore, 09.04.2013
2013-14
4.  Ben Solmon
No. 003, Embassy Eros Apartment 007 Ulsoor Road Bangalore-560018
Y
Rs. 50,00,000.00

50 Lacs+

RTGS, HSBCH13119007, HSBC Bangalore, 29.04.2013
2013-14
5.  Sanjay Mishra
E2-3051, Shoba Daisy, Belandure Off Outer Ring Road Salapuria Softzone Bangalore-560103
Y
Rs. 30,00,000.00

30 Lacs+

RTGS,HDFCHI3112593, HDFC Bangalore, 22.4.2013
2013-14
6.  Mallanna Sasslu
No.203, 2nd Block Adarsha Garden, 47th Cross 8th Block, Jayanagar Bangalore-560082
Y
Rs. 30,00,000.00

30 Lacs+

RTGS, SBIMH13110343, State Bank of India, Bangalore, 22.04.2013
2013-14
7.  P.L. Rhishik Construction Pvt Ltd
No.202, Mantri Woodlands Arekera Gate Bannerghatta Road Bangalore-560079
Y
Rs. 19,58,040.00

19 Lacs+

RTGS, ORBCH13100029355, Oriental Bank of Commerce, Sadashivanagar Br. Bangalore, 10.04.2013
2013-14
8.  E-Spring Building Systems(I) Pvt Ltd
No.223 Classic Orchargs, behind Meenakshi Temple Basavangudi Bangalore-560076
Y
Rs. 15,06,000.00

15 Lacs+

RTGS, ICICH13102091358, ICICI Bank Jayanagar, Bangalore, 12.04.2013
2013-14
9.  Kanva Diagnostic Services Pvt Ltd
No.2/10,4th Block, Rajajinagar Dr. Rajkumar Road Bangalore-560010
Y
Rs. 7,50,000.00

7 Lacs+

RTGS, SYNBH13105295108, Syndicate Bank Rajajinagar, Bangalore, 15.04.2013
2013-14
Find us on facebook
Myneta Android App

HelpLine & SMS
You can get complete details of your Neta by sending SMS at 9246022211. For more details click here.
Connect with us